Angela Warren
Collaboration Manager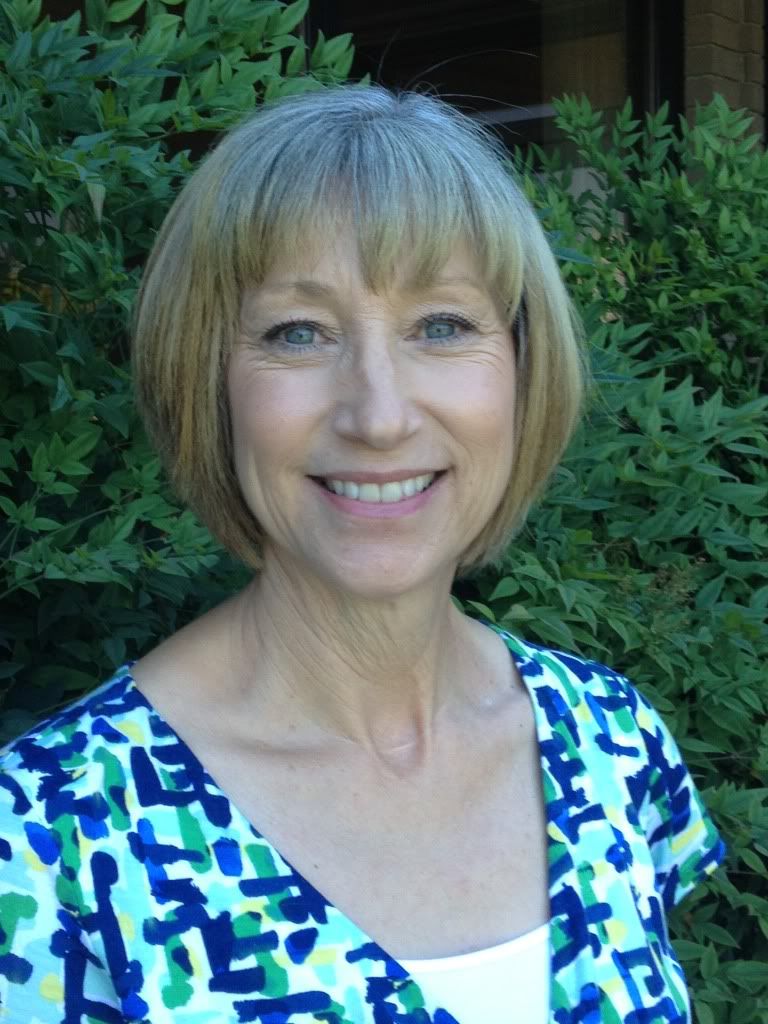 Rhonda Gressett
Bookkeeper
Partnerships


¯

¯¯¯¯¯¯¯¯¯¯¯¯¯¯¯¯¯¯¯

¯
¯
¯¯¯¯¯

¯
¯¯¯¯¯¯

¯
¯¯¯¯¯¯

¯
¯
¯¯¯¯¯

¯
¯

¯
¯
¯¯¯¯

¯
¯
¯
Gina E. Bianco, MPA
Consultant-Acting Executive Director
Jefferson Health Information Exchange
President and CEO
Advances in Management, Inc.
Gina Bianco (Perez) is president and founder of Advances in Management, Inc. (AIM), a management consulting firm specializing in health information exchange strategy, planning, stakeholder engagement and operational development and sustainability.
In 2004, AIM was awarded a competitive bid to plan, develop and implement the Delaware Health Information Network (DHIN) where Gina served as Executive Director of the DHIN providing leadership and executive oversight for the statewide effort to create an interoperable health care system in Delaware. Under her direction, DHIN became the first operational and sustainable statewide clinical health information exchange in the country. In 2011, she helped the DHIN transition to a stand-alone organization and to hire permanent leadership and staff.
In addition to her work in Delaware, Gina and her team at Advances in Management have been engaged by state-level and community HIEs across the country to provide HIE planning and implementation services, including those in Arizona, California, Michigan, Mississippi, North Carolina, Oregon and Pennsylvania. AIM provides expertise in developing HIE operational infrastructure (strategy, governance, finance and sustainability, policies and procedures); and supporting HIEs in procuring technology that meets their strategic direction as well as in establishing evaluation criteria for measuring success.
AIM's expertise also extends to a myriad of local and statewide agencies for which we have provided strategic planning, coalition building and project management services for public health and social service programs.
Gina has two decades of project management and executive leadership experience and has worked in both the public and private sectors in business and healthcare settings. She has a Master's Degree in Public Administration with a certificate in Health Care Administration, and Bachelor of Science Degree in Business Administration and Marketing.
Email: info@jhie.org
Phone: 1-855-290-5443
Kathy Bryon
JRHA Secretary/In-kind Executive Support
Executive Director
Gordon Elwood Foundation
Kathy Bryon serves as the executive director of the Gordon Elwood Foundation, a small independent foundation in southern Oregon. Since 1999, the Foundation has invested over $2.6 million in grant awards to Jackson, Josephine, Klamath, and Curry counties and invested a similar amount in other charitable activities to benefit the communities of all four counties.
As executive director for the foundation, Kathy has convened a dynamic learning community of public & private regional funders for the past decade. She serves as secretary for the Jefferson Regional Health Alliance and as a member of the Southern Oregon University President's Advisory Council and Jackson County Public Health Advisory Council. Kathy is currently a board member for Philanthropy Northwest, an association of philanthropies that invest in Northwest communities. She is an active Fellow of the American Leadership Forum, Oregon Chapter and the appreciative mother of two bright, talented and spirited young men.
Before joining the Foundation in 2000, Kathy advanced Pacific Non-Profit Network as a resource to non-profit organizations throughout the region and was a member of the adjunct faculty for the Masters in Management Program at Southern Oregon University. Prior to making her home in Oregon, Kathy led organizational transformations to better meet the needs of a changing population in her capacity as either a staff or board member for the Los Angeles Free Clinic, Planned Parenthood of Marin, Marin Peri-Natal Project and the Marin Community Clinic. During her internship for her public health degree with University of California Berkeley, she researched and designed a strategic marketing and service expansion plan for a staff model Health Maintenance Organization serving eight counties in the San Francisco Bay area and organized a regional medical ethics conference for physicians and nurses.
Jim Shames M.D.
Health Officer
Jackson County Health & Human Services
In-kind Project Director
Opioid Prescibers Pilot Project
Jim Shames is a family practice physician who has practiced medicine in Southern Oregon for the past 40 years. He started his career at the Takilma People's Clinic in Josephine County and became the Medical Director of the Siskiyou Community Health Center (SCHC) when the clinic became an FQHC. He has provided health care in Josephine County at the SCHC, Josephine County Public Health, and the Josephine County Jail. Since moving to Ashland in 1989 Dr. Shames has worked at La Clinica, the Jackson County Jail, Allied (providing medication assisted treatment to individuals with opioid substance abuse), and for the past 10 years he has served as the Medical Director for Jackson County Health and Human Services. He is board certified in Family Practice as well as Addiction Medicine. In addition to his public health work he is also currently the Medical Director at both Allied and the Addiction Recovery Center and is a consultant for On Track.