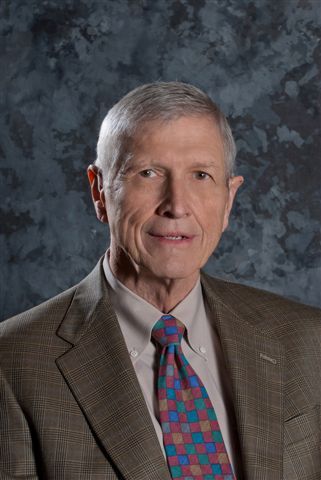 Lee Murdoch MD
JRHA Chairman
Retired Pediatrician
Lee Murdoch is a graduate of the University of Nebraska School of Medicine, and after an internship at the King County Hospital in Seattle, Washington, 3 years in the United States Air Force, and a Pediatric residency at OHSU, he settled in Medford in 1966 with the goal of starting a Pediatric practice. Lee joined the Medford Clinic and later founded Southern Oregon Pediatrics. Over his career in the Rogue Valley, he has served as president of the Rogue Valley Medical Center Medical Staff, board member for the Oregon Pediatric Society, Rogue Valley Physicians Services, Southern Oregon Health Trust, Jackson County Medical Society, and was president of the PrimeCare board in 2003. Lee retired completely in 2006 and at present volunteers as a physician for Community Health Center and a board member for Family Nurturing Center. He serves on the Jackson County Public Health Advisory Board as a champion for the importance of childhood vaccinations, the PrimeCare Board of Directors, and the Asante's Quality and Appointment, Compliance and Investment Advisory Committees.
Bill Thorndike
JRHA Co-Vice Chair
President/Chief Executive Officer
Medford Fabrication

Bill Thorndike operates his family business, Medford Fabrication, a custom steel fabrication company that has been in operation for 70 years. Mr. Thorndike currently serves on the boards of Oregon Business Council, Asante Health System, Pacific Retirement Services, Regence- Oregon BlueCross Blue Shield, Jefferson Regional Healthcare Alliance, Crater Lake National Park Trust, Southern Oregon Regional Economic Development, Inc., Oregon Economic Forum, The Oregon Idea Foundation and the Northwest Area Foundation. He has served on a number of Oregon boards and commissions, including the Port of Portland, The Oregon Community Foundation and the Portland Branch of the San Francisco Federal Reserve Bank. He is a 1972 graduate of Medford Senior High, and graduated in 1976 from Lewis & Clark College with BS in Business Administration. His honors include the SOLV / Tom McCall Leadership Award and the Glenn Jackson Leadership Award from Willamette University. A third-generation Rogue Valley resident, he resides in rural Jackson County with his wife Angela Littlefield, an equestrian judge.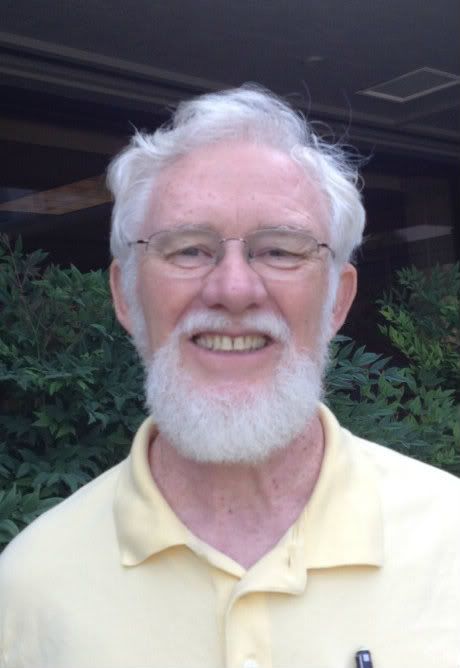 Don Bruland
JRHA Co-Vice Chair
Retired, Senior and Disabilities Services Director
Rogue Valley Council of Governments
Don Bruland received his Master of Social Work degree from California State University, San Diego in 1973. He was an Instructor at Oregon State University providing training to Nutrition Program Directors in 12 Western States from 1973 to 1975. For the past 37 years Don has served as Director of Senior and Disability Services for the Rogue Valley Council of Governments. He retired from that position in July 2012. As Director of Senior and Disability Services Don was responsible for a wide range of services to senior and adults with disabilities in Jackson and Josephine Counties including the Medicaid long term care service. His agency helped pioneer Oregon's progressive long term care system with its emphasis on home and community based care. Over the past 7 years under Don's direction, RVCOG has established throughout southern Oregon,Living Well, an evidence-based chronic disease self-management program created by Stanford University. At the state level Don served as a member of Oregon's Home Care Commission from 2007 until 2012. He was also a member of the Oregon Health Authority's Health Improvement Plan Committee and the Coordinated Care Organization (CCO) Criteria Committee. Don is currently a member of AARP's Oregon Executive Council.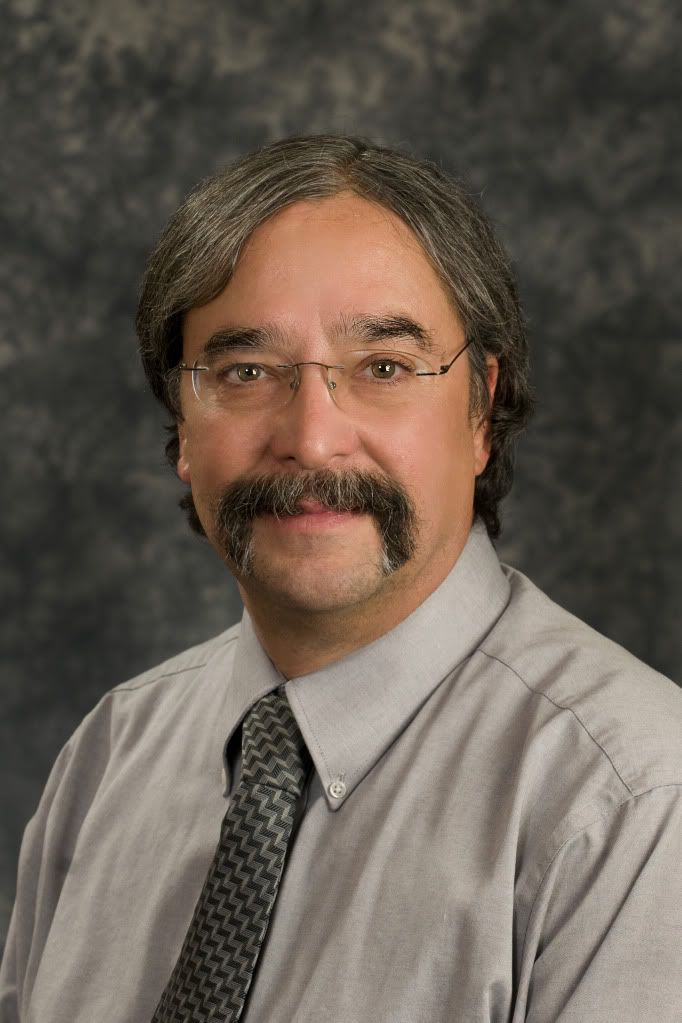 Kurt Higuera
JRHA Treasurer
Chief Executive Officer
Siskiyou Community Health Center
Kurt Higuera joined Siskiyou Community Health Center as CEO in mid September 2007. Kurt earned his Bachelor of Science in Microbiology from the University of Arizona and his Masters of Science in Health Services Administration from the University of St. Francis. He brings to Siskiyou Community Health Center an extensive background in health services management and clinical science.
Kurt came to us from Arizona. His most recent position prior to joining Siskiyou Community Health Center was as a Practice Management Consultant for two Triad hospitals in Tucson Arizona. Before that he spent 10 years with a JCAHO accredited FQHC located in Casa Grande, Arizona. Five of those years were in the COO position. He has also spent 5 years on the Board of Arizona's Primary Care Association (Arizona Association of Community Health Centers).
In addition to the FQHC experience, Kurt Higuera has an extensive background at the corporate level with hospital systems located in both Tucson and Phoenix Arizona. With those organizations, Kurt was employed at the Director and Corporate Director level with responsibilities for the management and direction of rural primary care facilities throughout Arizona. Kurt also maintains his professional credentials as a registered Microbiologist with the National Registry of Microbiology, American Academy of Microbiology, American Society for Clinical Pathology, as well as a Registered Medical Technologist with American Society for Clinical Pathology with a specialty in Microbiology.
Professional affiliations comprise as an Associate of the American College of Healthcare Executives, member of MGMA and the Health Care Compliance Association as well as the national registries mentioned above. Kurt has also been a member of Rotary, and five years as a member of the Oracle School District Board of Governors.
Oregon affiliations include, Board member, Oregon Primary Care Association, Board member, Community Health Advocates of Oregon, Board Member, Northwest Regional Primary Care Association, Board member, PrimaryHealth of Josephine County, Board member HealthCare Preparedness Program Region 5 and Board member, Jefferson Regional Health Alliance.
Kathy Bryon
JRHA Secretary
Executive Director


Gordon Elwood Foundation
Kathy Bryon serves as the executive director of the Gordon Elwood Foundation, a small independent foundation in southern Oregon. Since 1999, the Foundation has invested over $2.6 million in grant awards to Jackson, Josephine, Klamath, and Curry counties and invested a similar amount in other charitable activities to benefit the communities of all four counties.
As executive director for the foundation, Kathy has convened a dynamic learning community of public & private regional funders for the past decade. She serves as secretary for the Jefferson Regional Health Alliance and as a member of the Southern Oregon University President's Advisory Council and Jackson County Public Health Advisory Council. Kathy is currently a board member for Philanthropy Northwest, an association of philanthropies that invest in Northwest communities. She is an active Fellow of the American Leadership Forum, Oregon Chapter and the appreciative mother of two bright, talented and spirited young men.
Before joining the Foundation in 2000, Kathy advanced Pacific Non-Profit Network as a resource to non-profit organizations throughout the region and was a member of the adjunct faculty for the Masters in Management Program at Southern Oregon University. Prior to making her home in Oregon, Kathy led organizational transformations to better meet the needs of a changing population in her capacity as either a staff or board member for the Los Angeles Free Clinic, Planned Parenthood of Marin, Marin Peri-Natal Project and the Marin Community Clinic. During her internship for her public health degree with University of California Berkeley, she researched and designed a strategic marketing and service expansion plan for a staff model Health Maintenance Organization serving eight counties in the San Francisco Bay area and organized a regional medical ethics conference for physicians and nurses.
Board Memembers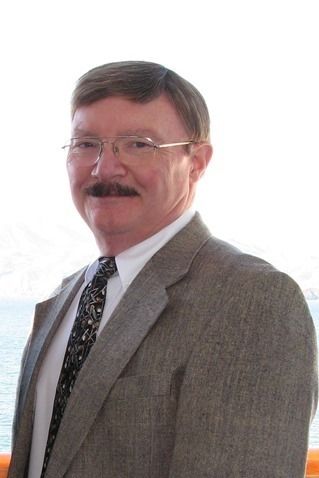 Mike Bond
CEO
PrimeCare IPA
Mike has more than 30 years in health care administration. He currently serves as President and Chief Executive Officer of PrimeCare, Inc. Past positions include Director of Occupational Health Services for the U. S. Department of Transportation, Senior Program Consultant for the National Institutes of Health, Director of Human Factors for the Airline Pilots Association, Director of Sales and Marketing for Swedish Health Systems and Regional Vice President for Comprecare Health Plans.
Mike is the current Chairman of the Oregon IPA Association, and a past President, Board of Directors of the IPA Association of America. He is recipient of the IPA Association of America's 1999 Diamond Award for Vision and Leadership and the 2000 Procter and Gamble Best Management Practices award. He is a past ex-officio Member, House of Delegates, Oregon Medical Association and serves on the Health Care Finance and Legislative committees.
Mike holds a Master of Arts in Industrial Psychology from the University of Virginia and a Master of Business Administration from the University of Colorado. He is a member of the American College of Health Care Executives and a frequent presenter at national health care conferences.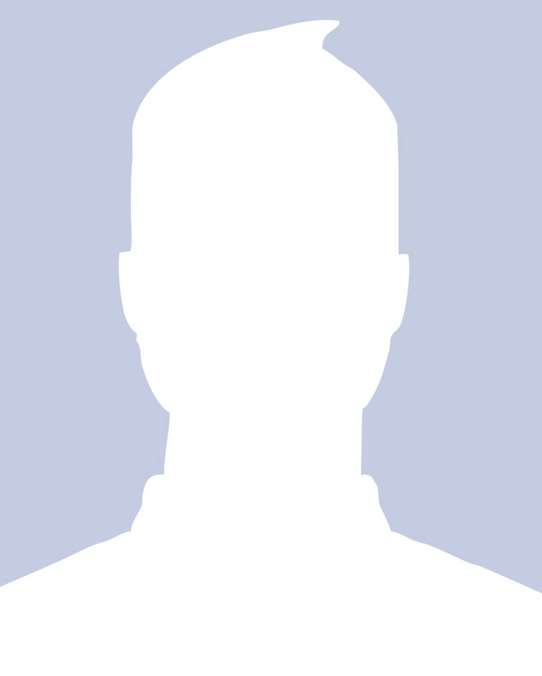 Shawkat Dhanani, M.D.
Cheif of Staff
V.A. Southern Oregon Rehabilitation Center & Clinics
Under construction.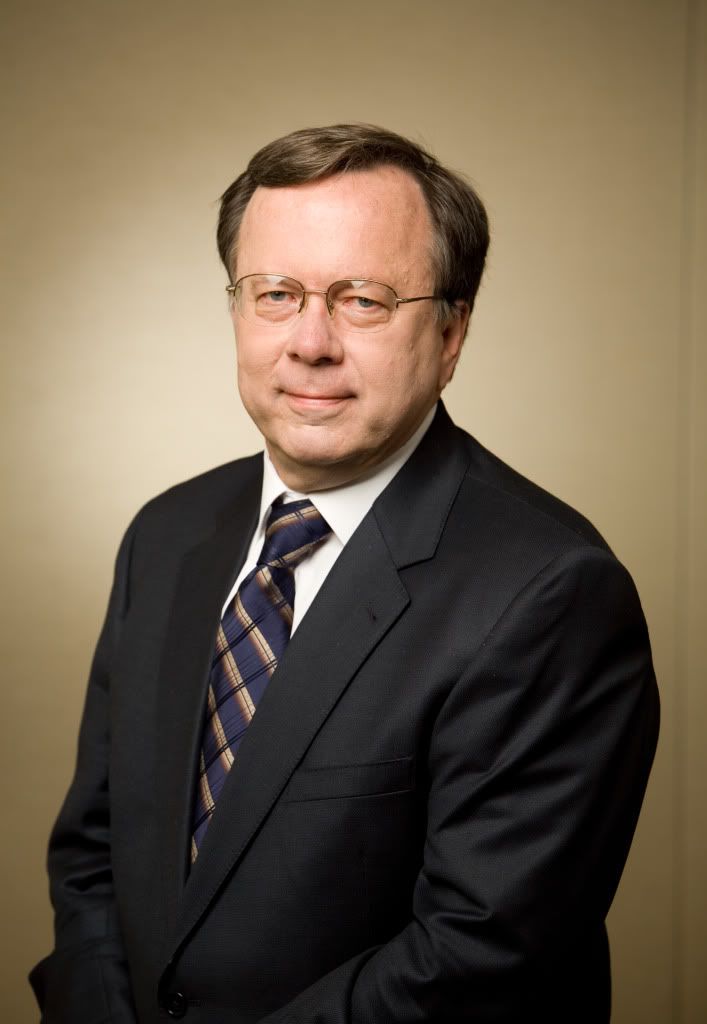 Allen Douma, M.D.
Board Member, Patient-Centered Outcomes Research Institue

After leaving medical practice early in his career, Allen Douma, MD has split his professional time between being a developer/administrator of businesses and a health/medical communicator.
Doctor Douma began his medical career as a rural, solo practitioner; became an emergency room physician; then later was the Medical Director of a large corporation. He was also an assistant professor at an academic medical center.
He has been CEO, COO or in a senior management position in a variety for-profit and non-profit organizations. His organizational experience runs from co-founder of start-ups to managing a 4 billion dollar annual budget for a state agency.
He began his health communication activities creating products and services for the American Medical Association. He has coauthored health books, health magazines, and has written extensively for web based services. For eight years he wrote a syndicated column that ran five days per week. More recently he helped develop and write material for the AARP.
A key component of Doctor Douma's career has been his work in developing and operating interactive health communication systems using both telephone and internet based technologies. Although he began by running a health information system for the AMA, he more fully developed these efforts by co-founding a start-up company that provided the first disease management service in the country.
When he saw the potential of the internet in the early 90's he became focused on using this technology. His efforts in this direction began through co-founding and being CEO of a company that built and ran two of the most used health web sites.
Throughout his career the core purpose of his work has been to empower people psychologically and intellectually to make more informed decisions. Although the focus has been on making better health and medical decision, especially about how to use medical care services, empowering someone to make any decision helps them make all decisions.
Today he spends much of his time as a volunteer Board member on many regional and national organizations including the Jefferson Regional Health Alliance, the Patient-Centered Outcomes Research Institute, and the AARP.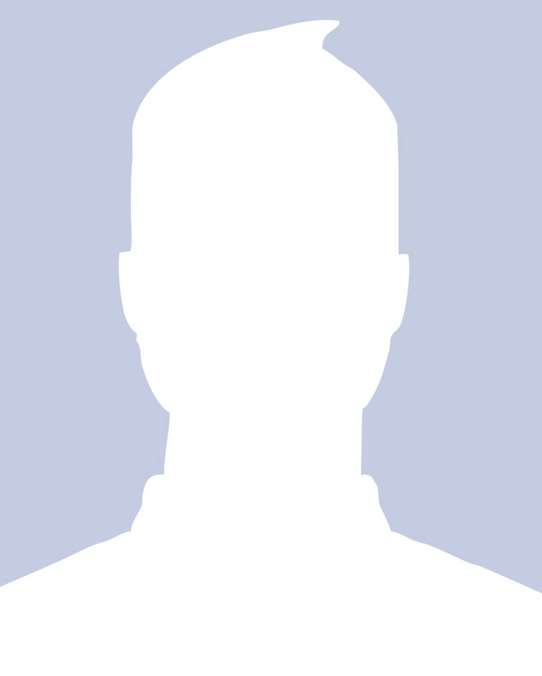 Doug Flow
CEO
AllCare Health
Diane Hoover
Director
Josephine County Public Health
Diane Hoover was born in Hampton, Virginia, daughter of a career Air Force Officer. Ms. Hoover graduated from Hidden Valley High School and subsequently earned a degree in Health Care Administration from Oregon State University. Ms. Hoover then served for over 26 years in the Navy as a Medical Service Corps Officer. She earned her Master of Public Administration degree from Old Dominion University and her Ph.D. in Human Services from Capella University.
Ms. Hoover's currently employed by Josephine County as the Public Health Director. Ms. Hoover's previous job was working for the Navy Surgeon General as a Deputy Director, Medical Resources, Plans & Policy Division on the Chief of Naval Operations staff in the Pentagon. She is board certified in healthcare management and was a Fellow in the American College of Healthcare Executives from 1987- 2012.
Diane has been married to James Sweeney of Southgate, Michigan for 25 years. They have two sons, Colin (20) and Cameron (19).
Brenda Johnson
Chief Executive Officer
La Clinica Del Valle
Brenda leads La Clinica to provide primary medical, dental, and social services for underserved residents across nine sites in Southern Oregon. She began her career with the organization in 2000 and has served as a registered nurse, wellness and prevention coordinator, and deputy director. Prior to joining La Clinica's staff, Brenda was a public health nurse with Jackson County Health and Human Services. She has also worked as a certified Healthy Start trainer for the Oregon Commission on Children and Families.
Brenda earned a master's degree in business administration from Purdue University; a bachelor's of science degree in nursing from Oregon Health Sciences University, and a bachelor's of arts degree in Spanish from Southern Oregon University. She serves on the boards of nine professional or community organizations including the Northwest Regional Primary Care Association, Prime Care: Independent Physicians Association, the Health Care Coalition of Southern Oregon, the Jackson County Public Health Advisory Board, and the community board of Regence BlueCross BlueShield of Oregon.
She was recognized as Southern Oregon University's Distinguished Alumni of the Year in 2007 and also has been named an outstanding regionalist by the Rogue Valley Council of Governments and cited for exemplary leadership by the Oregon Primary Care Association.
Brenda is a Portland, Oregon, native who has lived in Medford since 1985. In her leisure time she enjoys singing, reading, spending time with her husband, and playing with her children.
Her intention with La Clinica is clear:
"I have a deep appreciation and understanding of the importance of diversity and the honor of providing true support and service to others. La Clinica offers me the gift and opportunity to live those values every single day," she says.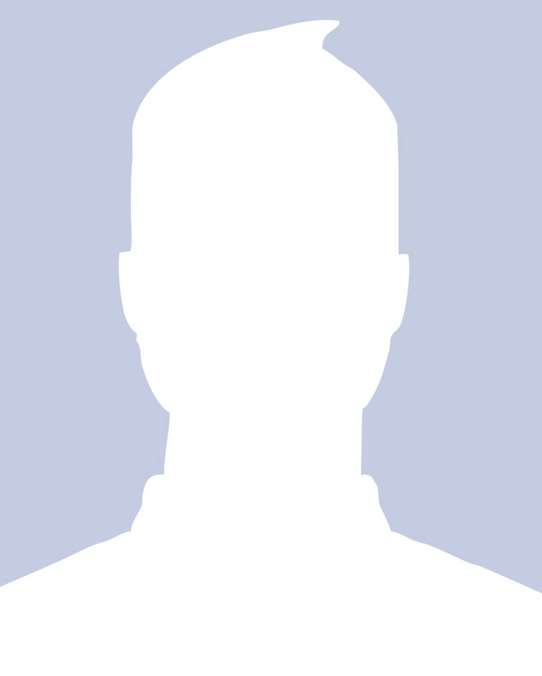 Jennifer Lind
Regional Executive
Jackson Care Connect, CCO
Jennifer Lind brings a passion for building healthier communities to her work as the Regional Executive for Jackson Care Connect, a coordinated care organization serving Jackson County.
In her previous work, she managed a community-based grant making program for The California Endowment (one of the nation's largest 15 foundations), strengthened telemedicine capacity for safety net providers in Northern California, and consulted with community health centers in key decision making points.
Jennifer has a Masters' in Public Health with an emphasis on health policy and nonprofit business management from UC Berkeley, and a Bachelor's degree in Medical Anthropology with honors from Southern Oregon University
Originally from a small town in the Sierra foothills just outside of Yosemite, she enjoys being back in the Rogue Valley with her family. In her free time, she can be found mountain biking and hiking local trails. Or, more frequently, reading books to her young daughter.
Chris Mason
Executive Director
Addictions and Recovery Center, Inc.
Christine has enjoyed working with Rogue Valley non-profits for more than 30 years. As executive director for Addictions Recovery Center (ARC) since 1998, Christine is committed to the mission that access to essential resources is vital to individual and community health. Providing leadership that supports team cohesiveness and the delivery of exceptional services is always Christine's immediate focus; and key ingredients in a smooth running, cost effective organization. The Addictions Recovery Center enjoys a reputation for cutting edge care that attracts industry experts who contribute to the organization's success. Christine is a credentialed chemical dependency counselor both nationally and in Oregon. Beginning in 1991, prior to assuming the role of executive director, Christine served as the organization's programs manager and deputy director. Preceding her work at ARC, she served as a Para-legal in administrative law at the Center for Non-Profit Legal Services and in business law at Richard Courtright law offices.
Christine brings to the Jefferson Regional Health Alliance Board a blend of legal, clinical and leadership experience that has allowed her to successfully grow and develop a vital community service agency. With an established track record in organizational development and community collaboration Christine has served on several boards, currently serving on the boards of: Jackson Care Connect, RRU Speakers Conference, Southern Oregon Humane Society and Jefferson Regional Health Alliance.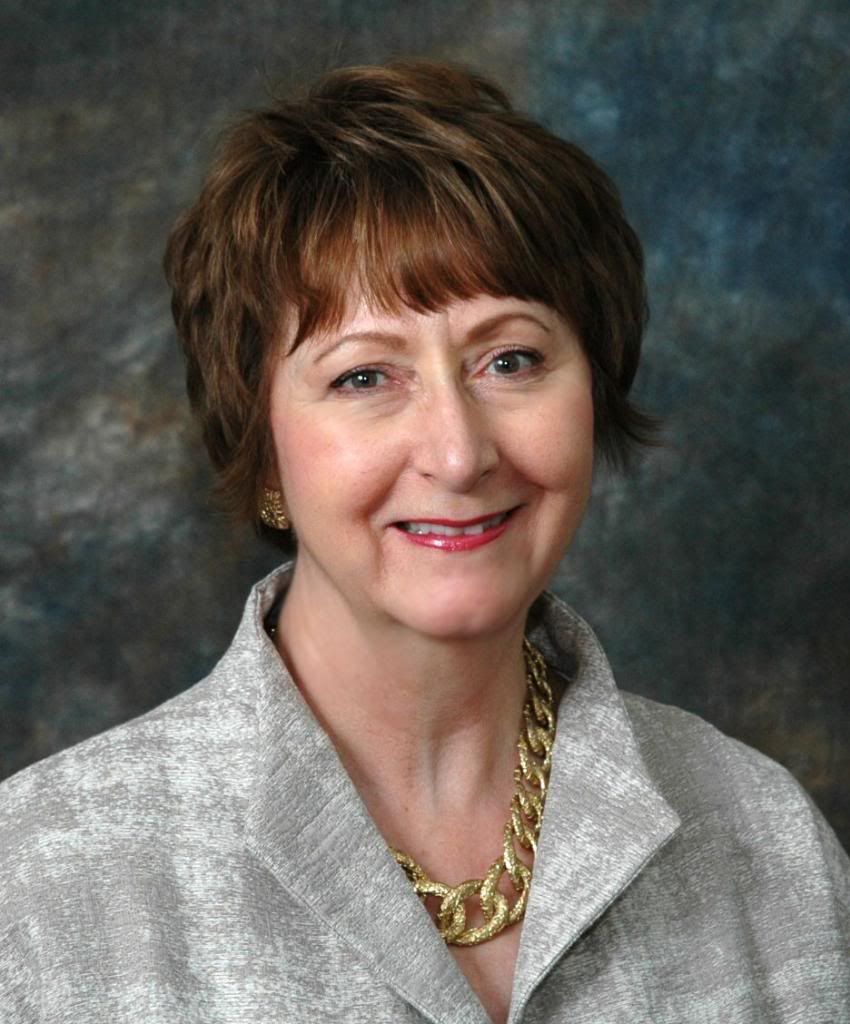 Cindy Mayo
Chief Executive Officer
Providence Health & Services

Cindy Mayo is chief executive officer of Providence Health & Services-Southern Oregon Service Area, which includes operational oversight for Providence Medford Medical Center, Providence Medical Group, Providence Community Advisory Council, and the Providence Community Health Foundation. She assumed her duties at Providence Medford in August 2013.
Prior to joining Providence Medford, Mayo was CEO for six years at Providence Centralia Medical Center in Washington. From 2002-2007, she was vice president/chief nursing officer at Mercy General Hospital in Sacramento. Mayo also worked at ScrippsHealth in San Diego and Chula Vista for 11 years, serving her last four years in the capacity of COO/CNO. During her career, Mayo has overseen successful marketing and recruitment campaigns, significantly improved quality metrics, and established a collaborative model with community partners to improve access to health care in underserved communities, among other milestones.
She received her master's of science nursing-nursing system administration degree from San Diego State University.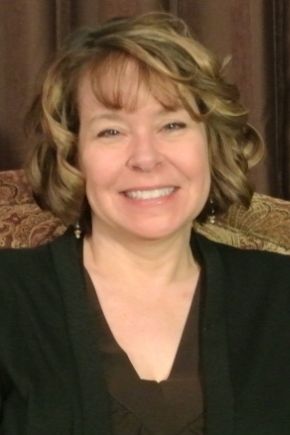 Karla McCafferty
Executive Director
Options for Southern Oregon
Karla McCafferty has more than 27 years of experience developing and directing a variety of healthcare programs in both the US and Canada. Karla has been the Executive Director for Options for Southern Oregon, Josephine County's Community Mental Health Program, since January of 2011, after serving as the Chief Operations Officer for 5 years. Prior to this she oversaw addiction and mental health services at Josephine County Health and Human Services. During her 14 years living in Toronto, Canada, she served as a Director for CHIRS, Toronto's accredited community- based brain injury program and as Program Director for West Park HealthCare Center's accredited brain injury rehabilitation program. Before this she supervised intake and caseload planning for one of the two provincially funded home health care organizations serving the greater Toronto area. While living in New York, Karla supervised and directed several community-based mental health programs, including residential services and psycho-educational programs. Currently she is a Board member for both AllCare and PrimaryHealth CCOs, past Executive member and current member of the Oregon Residential Providers Association, and is a member of the Oregon Association of Community Mental Health Programs. During her time in Oregon she has been an active member of a number of state-wide committees addressing mental health system issues. She holds a Master's Degree in Public Administration with an emphasis in Health Care from the State University of New York at Brockport.
Mark Orndoff
Director
Jackson County Health & Human Services
Mark Orndoff, born and raised in Medford, graduated from Medford Senior High. He has earned a Bachelor's degree in Psychology from the University of Oregon and an MS in Social Science from Southern Oregon University.
Mark has worked at Jackson County Health and Human Services (JCHHS) since 1994. He was the Director for the Rogue Family Center, Deputy Director for JCHHS, and is currently the Director of JCHHS. In his current role he is responsible for administration over Public Health, Mental Health, Veterans, Environmental Public Health, Developmental Disabilities, Addictions, Commission on Children and Families, and Animal Control. As Director, Mark is also responsible for the development of plans and policies for Board approval, implementation of Board policies, and directing operations.
Mark is married with two children. He has a passion for people and has, therefore, focused much of his career working in an industry dedicated to serving those in need.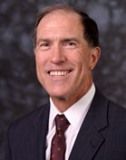 Roy Vinyard
President/Chief Executive Officer
Asante Health System
Roy joined Asante in June 1999 from his previous position of Chief Administrative Officer, Hospitals and Clinics, Oregon Health and Science University. Mr. Vinyard also previously served as Associate Administrator of the University of Kansas Hospital, Kansas City, Kansas. Mr. Vinyard received his Masters Degree in Health Administration from Washington University, St.
Louis, Missouri, and completed his Bachelor of Science Degree in Pharmacy at St. Louis College of Pharmacy, St. Louis, Missouri. As President and CEO, Mr. Vinyard is responsible for all operations of Asante.